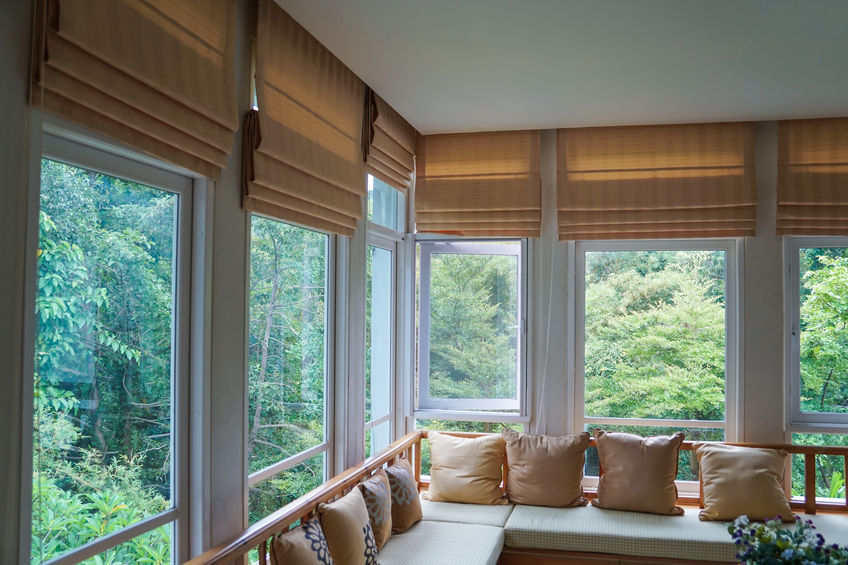 Things to Know About Window Treatments
Window treatments is a fancy phrase for any window coverings in your homes in Bremen GA, be they curtains, blinds, shutters, or shades. Using some form of window treatment can really put that finishing touch on a room and also make it more comfortable and functional. With the wide array of choices available – and combinations – here are some tips to help you choose the right window treatments for your new home.
While some window treatments are purely decorative, most do serve some purpose. For many, it's a matter of privacy, such as the use of blinds. However, they can also be used to block out sunlight, whether with solar shades to block glare and UV light, or any light, as is the case with blackout curtains that help create a better sleeping environment. There are also some that are made of materials that help keep the temperature in your home regulated, such as with cellular shades.
As you think about how you want to use window treatments throughout your home, you may want to consider some motorized window treatments that are part of the growing smarthome technology. Certain automated shades or blinds can be purchased and programmed to close during the brightest and hottest parts of the day, which is something that many in Georgia will appreciate, as it means your home stays cooler and needs less energy to keep it cool. The same way you program your thermometer, you can program your shades or blinds. Many of the latest brands can be integrated with Alexa, Apple HomeKit, and Google Home.
Window treatments run the gamut of prices. Motorized window treatments will be more expensive, but they can be limited to certain rooms that get the most light. If they're still too expensive, there are still plenty of affordable options that you'll simply need to operate manually. Just as you can use a combination of functional blinds and shades with decorative curtains, you can use a combination of expensive and affordable treatments to serve a purpose, while still looking attractive.
As for the decorative side of window treatments, there's something to match every taste, from ornate to minimal simplicity. Linen remains an ever-popular choice thanks to its classic lines, durability, and range of colors. Sheer white curtains on an elegant rod are another timeless classic that provide some privacy, as well as simple framing. The choice is yours, whether you choose upholstered valances, rich fabrics, custom louvered shutters, bamboo shades, or the current trend of colorful, patterned fabrics. Florals, palm fronds, and even chintz are making a resurgence.
Regardless of the color and pattern – or lack of pattern – most experts agree that you should make the most of the windows in your homes in Bremen GA by having curtains reach from just below the ceiling (unless you have extra high ceilings) to just brushing the floor. Ultimately, no matter what you choose, find something that meets your needs and your tastes.